State Resources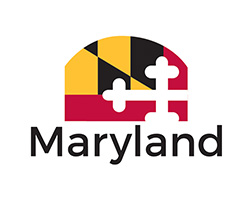 Maryland Department of Commerce
http://commerce.maryland.gov/

(410) 767-6300
As the state's primary economic development agency, we stimulate private investment and create jobs by attracting new businesses, encouraging the expansion and retention of existing companies, and providing workforce training and financial assistance to Maryland companies.
Maryland Small Business Development Center
www.marylandsbdc.org
301-403-8300
If you are an aspiring entrepreneur or an existing business owner in Maryland… the Maryland Small Business Development Center (SBDC) offers FREE individualized consulting, from start up to established businesses.
Business Tax Credits and Incentives
http://taxes.marylandtaxes.gov/Business_Taxes/General_Information/Business_Tax_Credit

(410) 260-7980
Businesses in Maryland may be able to take advantage of several tax credits. Click the lick above for more information.
Dingman Center for Entrepreneurship at the University of Maryland
https://www.rhsmith.umd.edu/centers-excellence/dingman-center-entrepreneurship
(301) 405-9545
The Dingman Center is one of the nation's pre-eminent institutions where the research, education and practice of entrepreneurship are pursued vigorously.
Neighborhood Business Works
http://dhcd.maryland.gov/Business/Pages/NBW.aspx
(301) 429-7400

Neighborhood Business Works loan program provides flexible financing to new or expanding small businesses and nonprofit organizations in Sustainable Communities and Priority Funding Areas throughout the state.



Maryland Small Business Development Financing Authority
http://commerce.maryland.gov/fund/programs-for-businesses/msbdfa
(410) 659-7850

MSBDFA promotes the viability and expansion of businesses owned by economically and socially disadvantaged entrepreneurs. MSBDFA uses include working capital, supplies and materials, machinery and equipment acquisition, land acquisition or real estate improvements.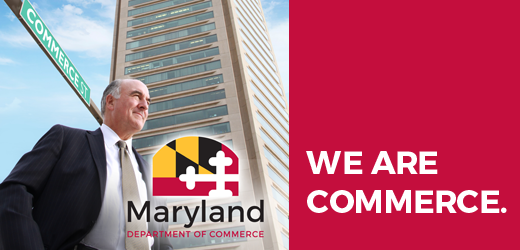 Maryland Economic Development Assistance Authority and Fund
http://commerce.maryland.gov/fund/programs-for-businesses/medaaf
(410) 767-2369

MEDAAF funds grants, loans and investments to support economic development initiatives. Uses include business attraction and retention, infrastructure support, brownfield redevelopment, arts and entertainment districts, daycare, revolving loan funds and local strategic planning.



Maryland Economic Adjustment Fund
http://commerce.maryland.gov/fund/programs-for-businesses/meaf
(410) 767-6356

MEAF assists small businesses with upgrading manufacturing operations, developing commercial applications for technology, or entering into and competing in new economic markets. Eligible businesses include manufacturers, wholesalers, service companies, and skilled trades.